I'd posted an article before on When Can We Introduce Exercise to Our Kids in the previous entry. You might expect me to give more example of what kind of activities that we can do together with them (kids).
Today, I just wanted to share our hiking trip with our kids. At first we're a bit worried that the kids will not be able to complete the hiking, but when we did go there, you'll be surprise that the were actually outbid us!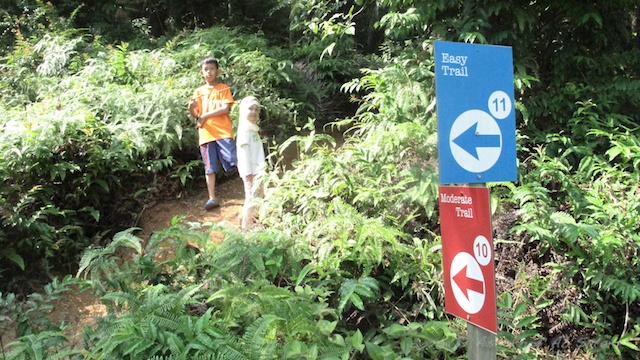 We did the hiking at the back of Putrajaya Challenge Park (PCP). There are so many trail we can explore. We chose the Moderate Trail #10.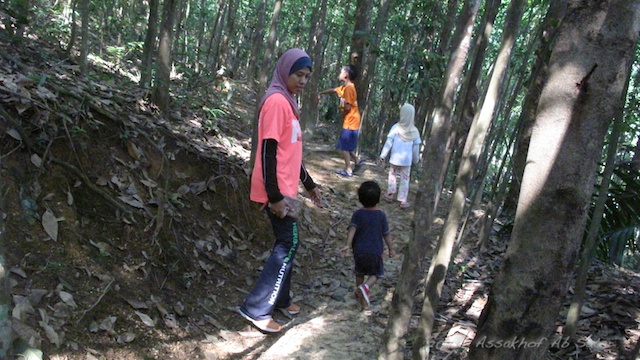 When we're deep in the trail, the kids getting more excited and they were having fun. Hafiz & Aesha lead the way and keep asking us question about the jungle.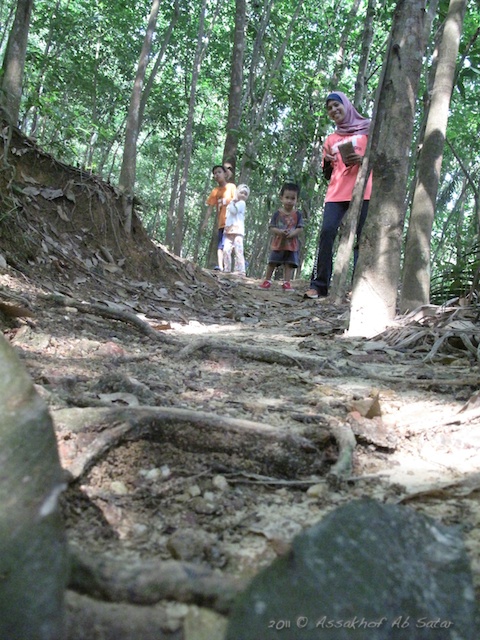 The smallest, Hamzah 2 and half years old also enjoy the trip. He was the most curious. With the stick on his left hand, he followed his brother and sister to the top.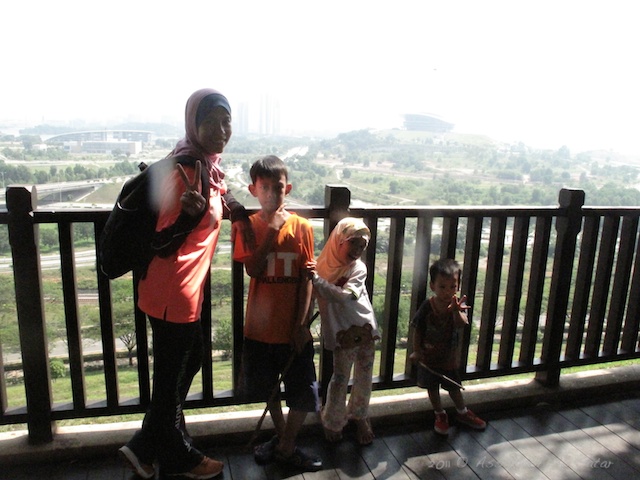 We arrived at Menara Tinjau, the highest point in PCP that facing Putrajaya. Then we took a rest and get ourself hydrated with Herbalife Teamix. The view was superb!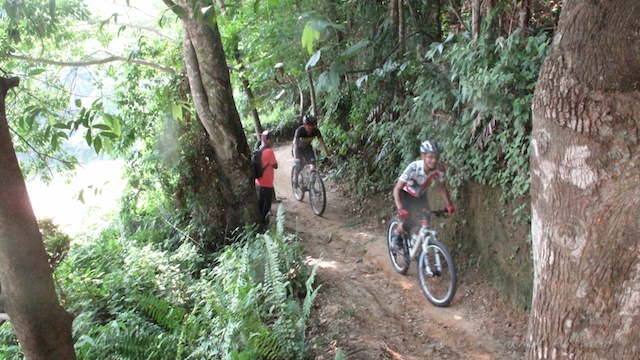 On the way back we used the mountain bike trail and walked with extra careful, because there was so many rider during the weekend using this trail.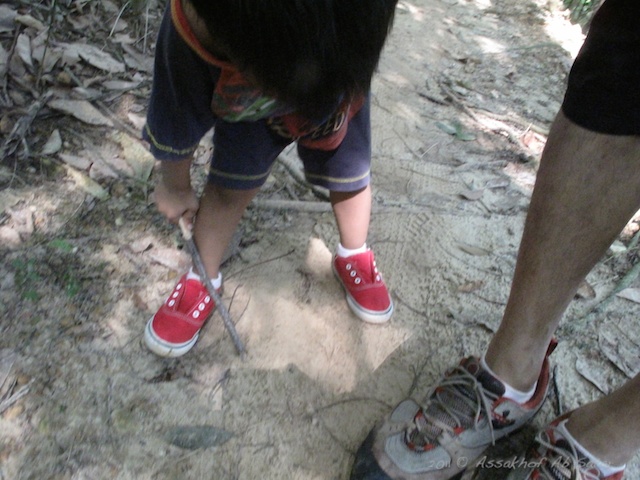 The best part was the kids get to know the nature and found a variety of insect that they never seen before. Hopefully this kind of activities can help the kids to embrace the Healthy Active Lifestyle in their life.
Out from the forest then we just realised how hot the sun, it was already on top of our head. We didn't realised it when we were in the forest. Its all covered with the tick rain forest tree and rubber tree. We had Herbalife Formula 1 Shake for the recovery and a lot of water to hydrate us. The shake drink provides protein and other 55 nutrient including important acid amino for the recovery.
Stay Fit, Stay Healthy, More Ibadah …