Don't Go It Alone — Getting fit can be lonely, especially when you're just getting started. But it doesn't have to be. In fact, it shouldn't be.
For that reason, me  and my 2 friend Alauyah & Azizah decided to join this Get Fit Challenge season 3 together.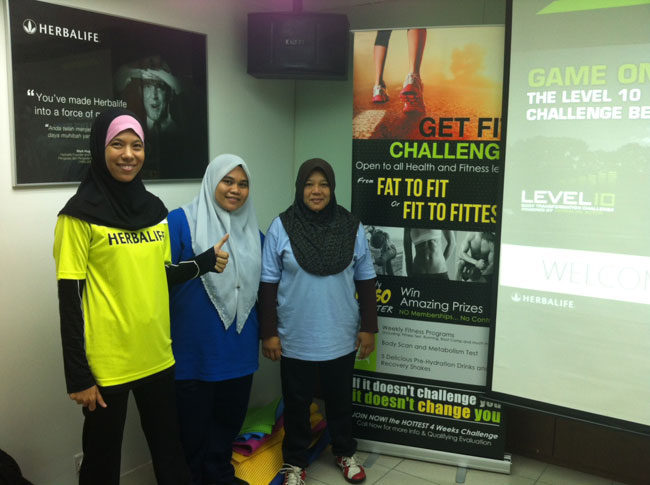 Saturday morning we drove all the way from Seri Kembangan to SS2 Petaling Jaya just for exercise and get fit with a group of friend with same mission.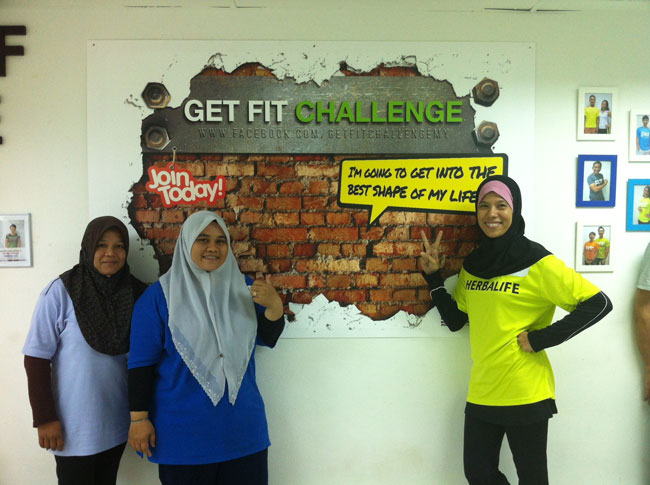 Tadaaaa we sign in the Get Fit Challenge form.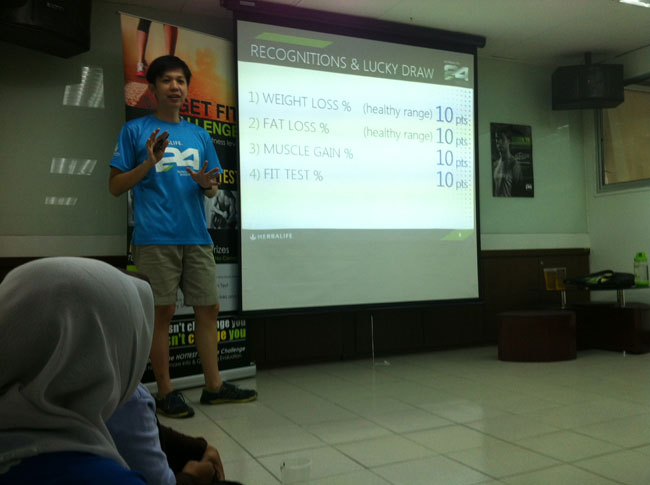 Coach Kenny explain about the category that we can win. I already visualize Alauyah is the winner for Weight Loss, Azizah is the winner of Fat Loss and me is the winner of the most Fittest. Yes visualization is a mental technique that uses the imagination to make dreams and goals come true. We can do it! in shaa Allah.
First we started with warm up. Everyone is so excited.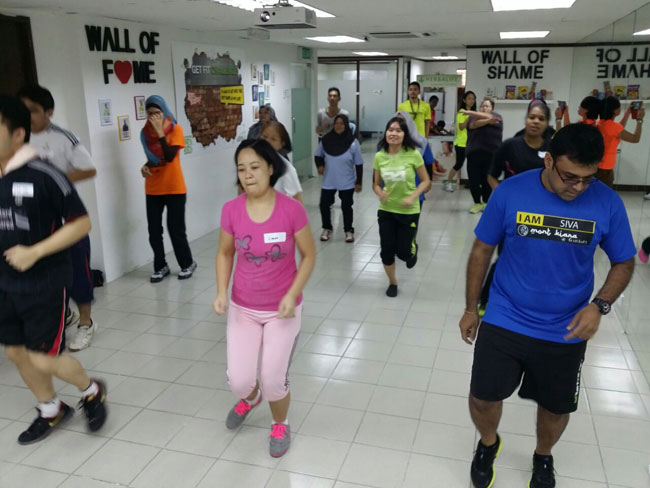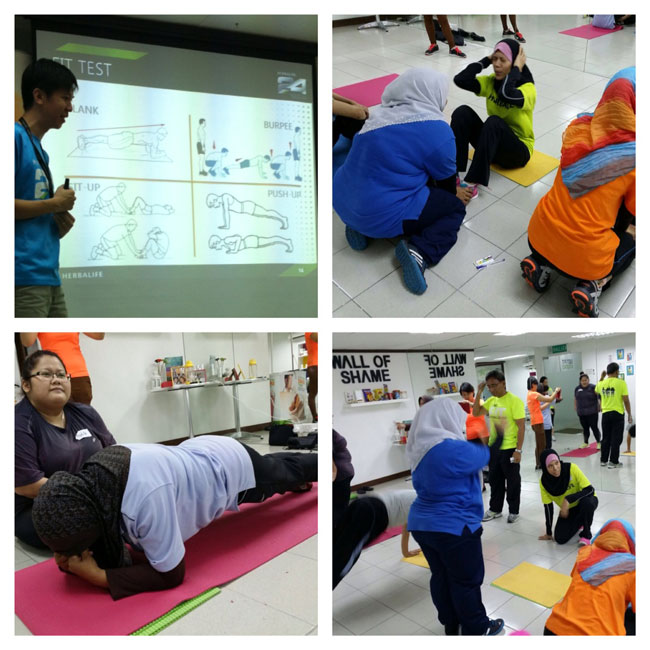 The moment of truth, we start doing the challenge. There is 4 challenge
1) Sit up
2) Pumping
3) Burpees
4) Plank
We were divided by 2 group A & B, then partner up so when A is doing the challenge B will give moral support. Everybody start shouting 'you can do it', 'don't give up', 'sikit lagi', 'malaysia boleh' 😉
The energy in the room is amazing.
For me, the most important reason to take this challenge & train in a group is because it's fun.
You'll laugh, you'll sweat, you'll work hard and in no time you'll be finished and feeling ready to face the world. Whether it's a heavy-duty bootcamp or a brisk morning walk , it's definitely more fun when you work out together.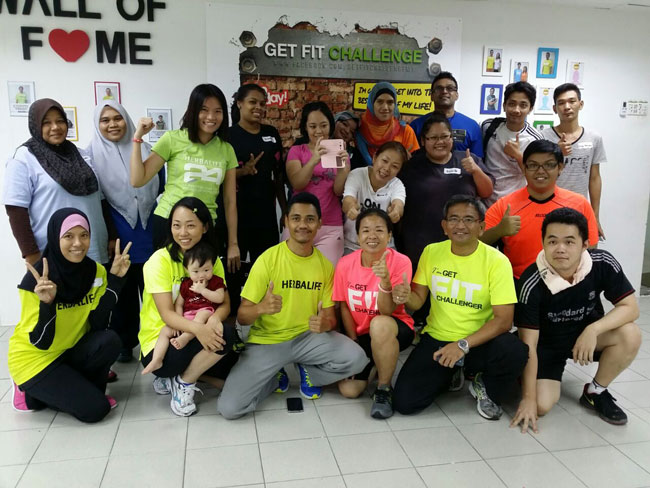 This is only 1/4 of the challenger, the rest came for fit in last tuesday. We will see the rest of them in the Grand Fit Challenge Party on November 16 2014. Everyone is invited wether you are a challenger or not. Please whatsapp me Fadillah 019 3088720 to reserve your seat.
Stay Fit, Stay Healthy, More Ibadah.