At GoFitWithMe, our mission is to help 350,000 people understand the importance of a healthy diet and adopt a healthy, active lifestyle.
We believe that by providing access to accurate and actionable information, we can empower individuals to take control of their own health and wellbeing. Whether you're just starting out on your fitness journey or are looking to take your training to the next level, we're here to support you every step of the way.
Let's work together to achieve your health and fitness goals!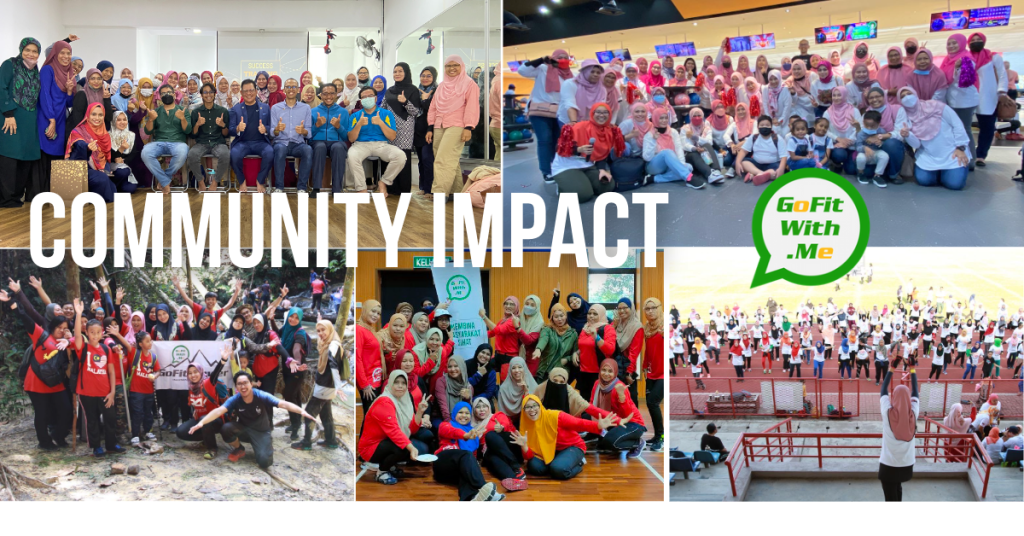 ---
GoFitWithMe Academy Seri Kembangan, Selangor
Ladies FitClub
Monday – Friday : 8.30pm – 9.30pm
Saturday : 8.30pm – 9.30pm
Address :
No. 127-1, Jalan LP 7/2,
Kinrara Uptown,
Taman Lestari Perdana,
43300 Seri Kembangan,
Selangor.
---
GoFitWithMe Academy Klebang, Melaka
Ladies FitClub
Wednesday : 8.30pm – 9.30pm
Address :
No. 115-2, Jalan KU 2,
Taman Klebang Utama,
57200 Melaka.
---
Contact Us
If you have any questions, comments, or suggestions, please don't hesitate to reach out to us! You can contact us through the following methods:
Social Media
You can also connect with us on social media:
We look forward to hearing from you!
I hope this helps! Let us know if you have any questions or if you need any further assistance.