It has been a while after my post on the photo shoot with Majalah Rapi on August. And the waiting is worthwhile. Those who haven't get the latest Majalah Rapi (October Edition), you should check out at any bookstore. Majalah Rapi is Malaysia Leading Health and Fitness magazine (Bahasa version).
There are two recipe featured this month. You can check the simple but yet healthy recipe in our recipe section. The first recipe is Quinoa, Salmon and Broccoli.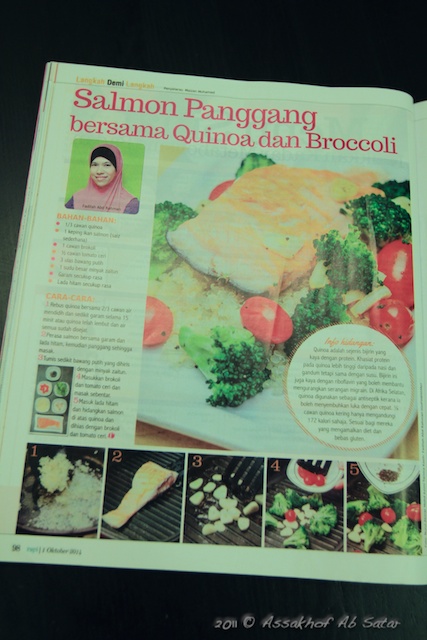 The second recipe is Chicken and Glass Noodle Salad. In Malaysia we called Glass Noodle as 'Suhun'.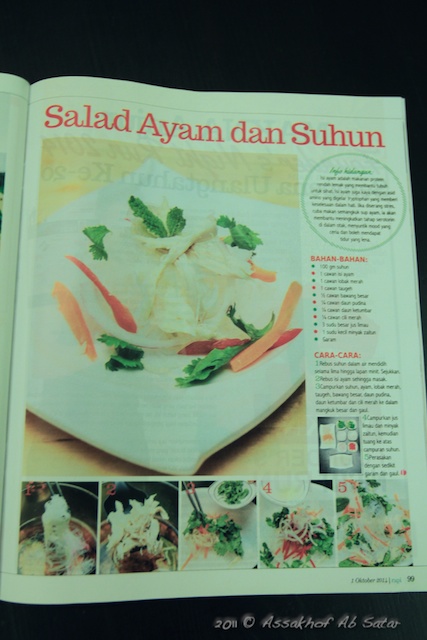 Hope the recipe will give you an idea to all of you to prepare a simple but yet healthy & full nutritious.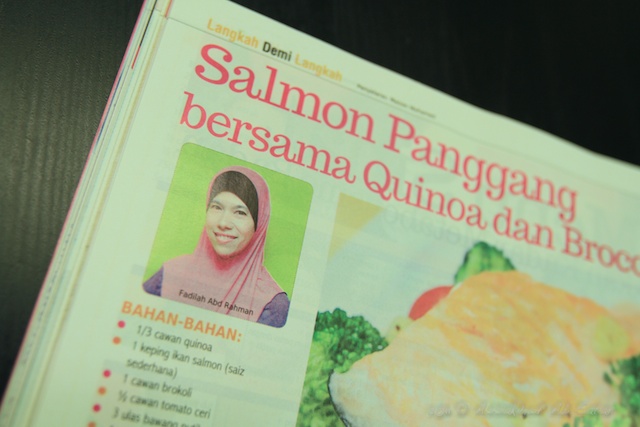 Stay Fit, Stay Healhty, More Ibadah …