Have you been to Extreme Sports Facilities (Climbing Sport)? It's located at Putrajaya Challenge Park (PCP). A building of 2,100 square feet with the Trapezional-shaped climbing wall, 42 metre wide, 42 metre long and 20 metre height.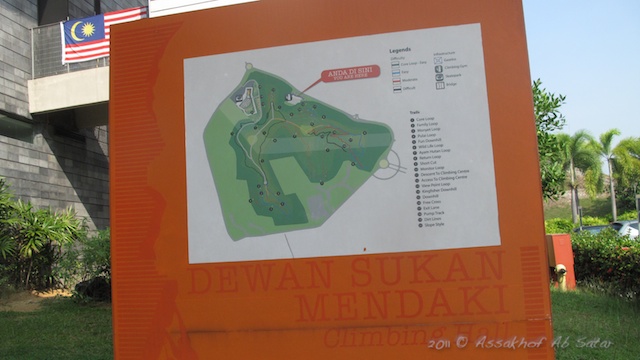 The facilities are really superb and can serve the enthusiastic climber ranging from kids, beginner to advance.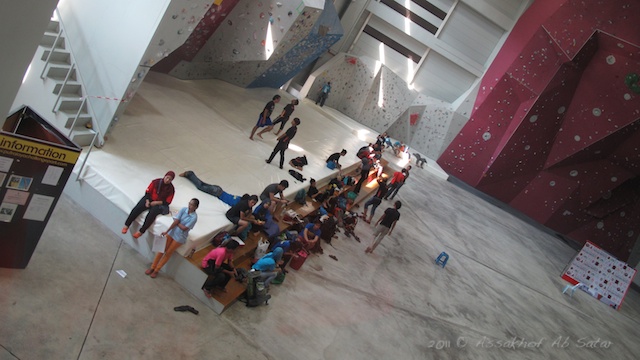 The entry fee for adult is really minimal. And for kids, it has a special space on the 1st floor and it's FREE!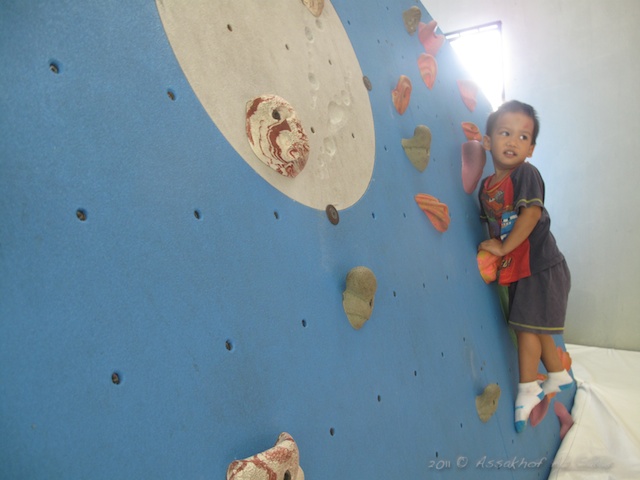 My youngest son, 2 years old is the most exited kids to be here. He really enjoy the climbing activity. The floor was laid with a big mattress to reduce the impact if the kids jump or fall down.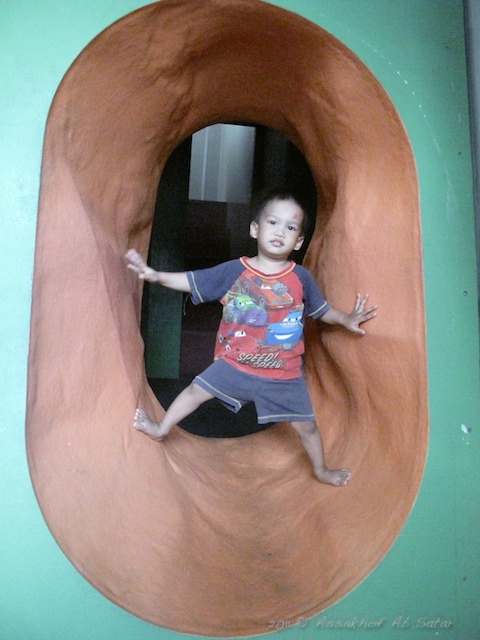 There are small cave for the kids to go through and act as a hiding spot. The wall also have ranging of difficulties. From 60 degree, 90 degree or 120 degree direction.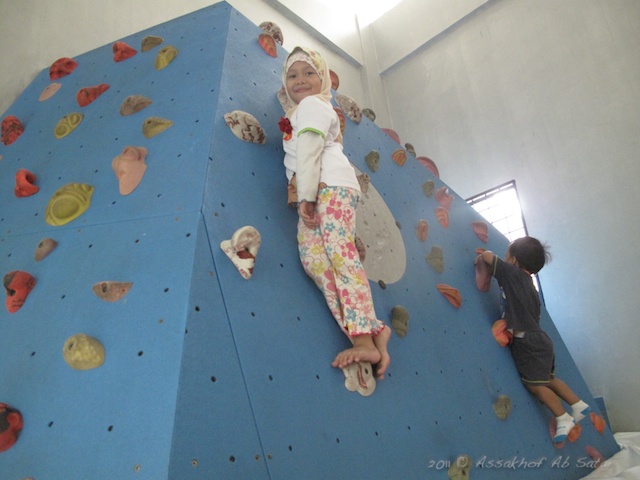 All of us was having a fun and in the meantime we train our muscle to the max. For the kids, this is the way for them to get involved with Healthy Active Lifestyle.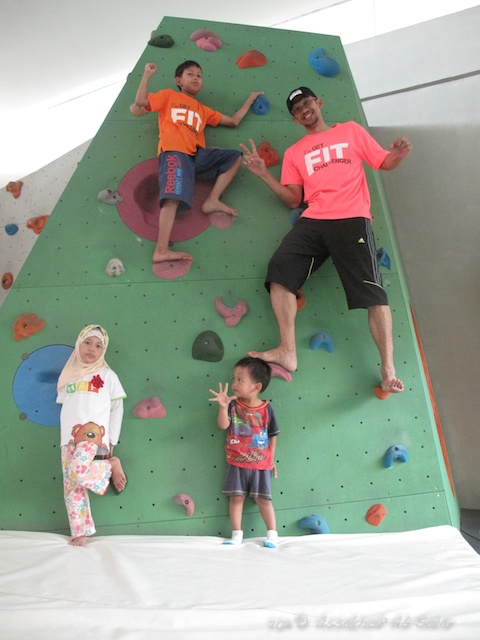 Note:
The wall climbing complex is open daily to public with the following schedule:
[Sunday – Thursday] 10.00 AM – 8.00 PM
[Friday – Saturday] 10.00 AM – 10.00 PM
More info is here: Putrajaya Sport Facilities
Stay Fit, Stay Healthy, More Ibadah …