The match between AngsaSuperVet and MARA FC was held at Proton Casting and showcasing a high quality team work. The mix between a few young players and veteran, make the team composition really superb.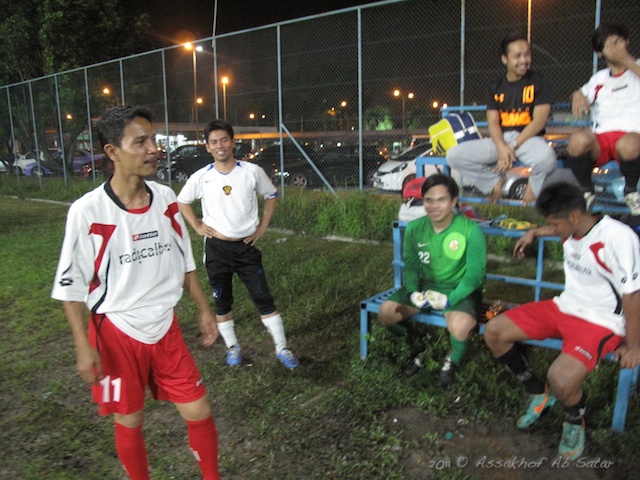 The weather was great and the pitch was soft due to early rain in Shah Alam. Both team show an awkward performance in the first half of the game. But it was really fast in the second and third half of the game. I was on the left wing attacking the hardest defender they have and most of the time felt into their offside traps.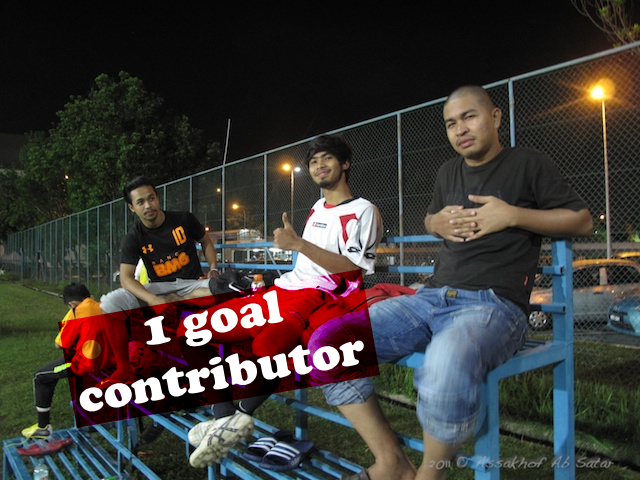 Adlin who was among the youngest in the team at that night created a few chance. The most fruitful was when he managed to escape the offside trap set by MARA defender. The ball that was assist by Ibrahim and Sufian was really make MARA's midfielder and defender confused. His run as fast as a cheetah and hit the ball to the left top net. The second goal was contributed by Abe Ahmed Firdausi, i think the oldest among us. The goal left goalkeeper stunned because it was a rebound ball that previously kicked by Jeynal.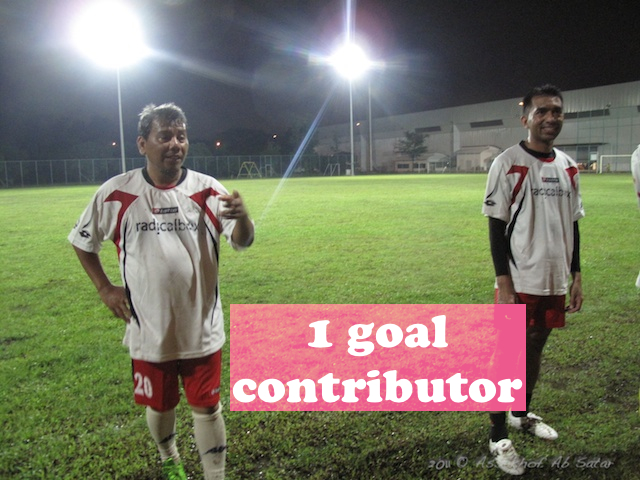 Abang Ahmed Firdausi is among our inspiration, he is credited as the driving force behind the club's high quality game. If we ask what his secret, he'll probably say 'Passion Drive Us'.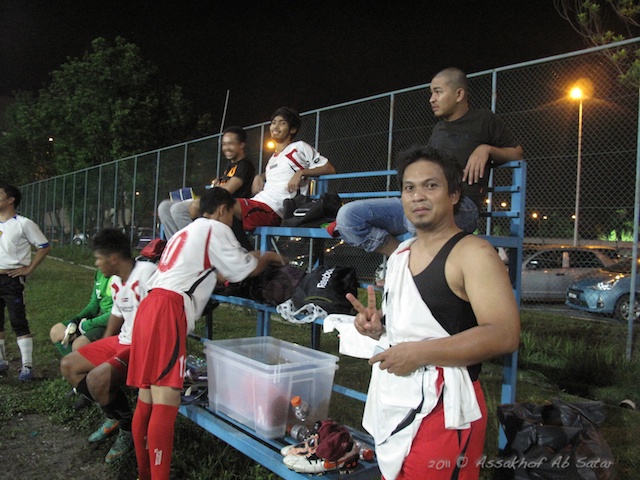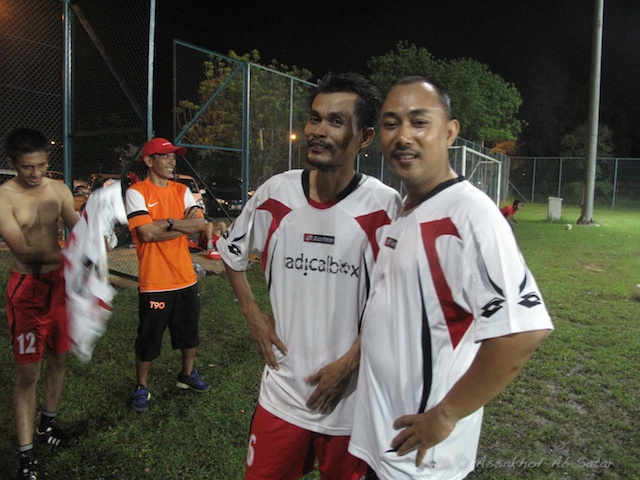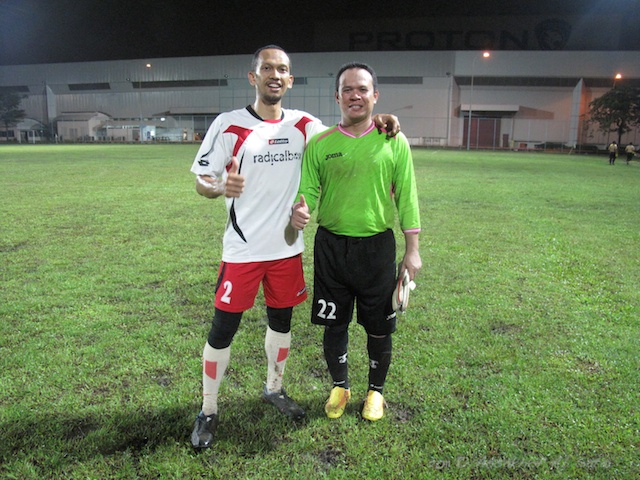 As usual, we end our game with Teh Tarik session near 'mamak' restaurant near by. While the rest of the team member loaded their hunger with Roti Nan (300 Cal), Chicken Masala (280 Cal) & 'Teh Tarik' (100-200 Cal), I fuelled my workout for recovery using Herbalife Formula 1 mixed (89 Cal) with Herbalife Protein (20 Cal). Really refreshing & nutritious … If compare the price, for healthier food, I think mine is cheaper and healthier … 🙂