New Operation Time for Nutrition Club and Fitness Club at Seri Kembangan
It was an exciting experience in the year 2015 and we're looking forward to serve better in 2016. And this year, we're updating our operation time to suit with the demand.
For the nutrition club we operate from Monday to Friday as early as 8.00am and close at 10.00am. With this new operation time, more people can drop by to our club to get power breakfast. Community in this area such as Puncak Jalil, Equine Park, Bandar Putra Permai and 16 Sierra are more comfortable to drop on their way to work place.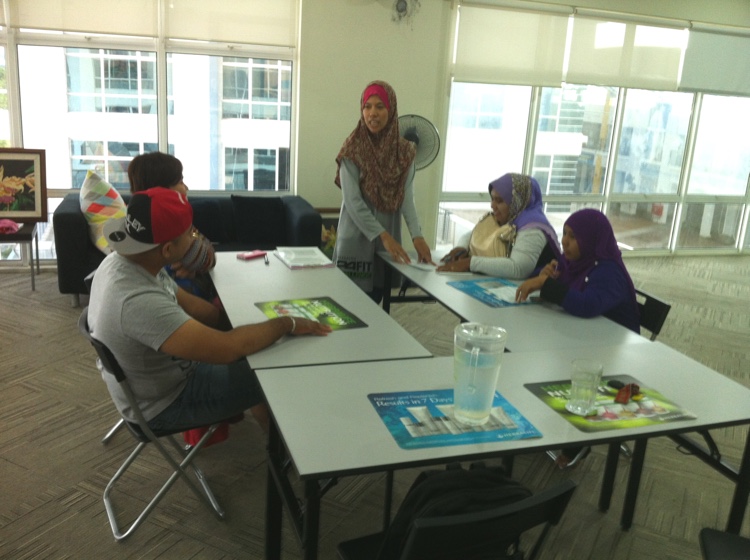 Aizam (wearing red cap) whom most of the time commute to Kuala Lumpur, found it convenient to just drop by to GoFitWith.Me club while waiting for the traffic ease. "With the opening of MEX Highway, the traffic seems still bottleneck in this area, might as well I just drop by to the club and have my healthy breakfast here", said Aizam who already lost 2kg since he visited the club on 4th December 2015.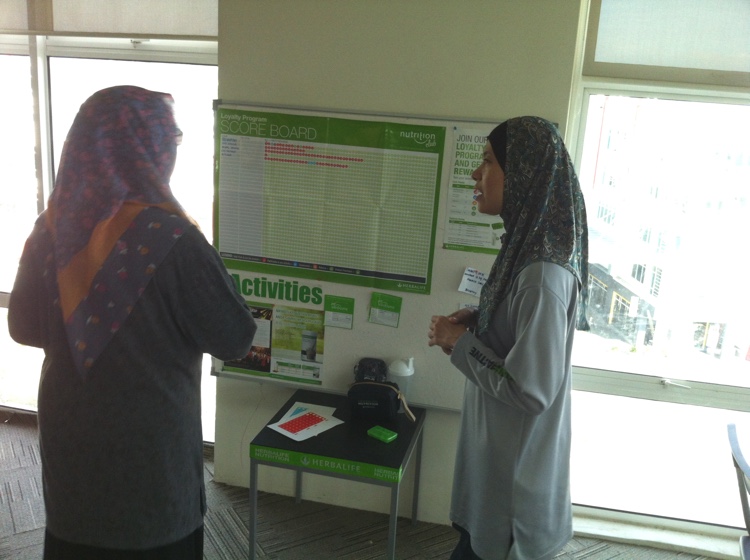 While Amy on the other hand, she's running her own business is convenient to drop by to our center after she sent her kids to school. She stay at Taman Lestari Putra for the past years and blessed for her, here business also just within this area. "I'm not effected with the outgoing traffic here", she said that her business operation started late in the evening. In the picture, Coach Fadillah explained about Nutrition Club Loyalty program that just launched. We'll post more info on this in the other post.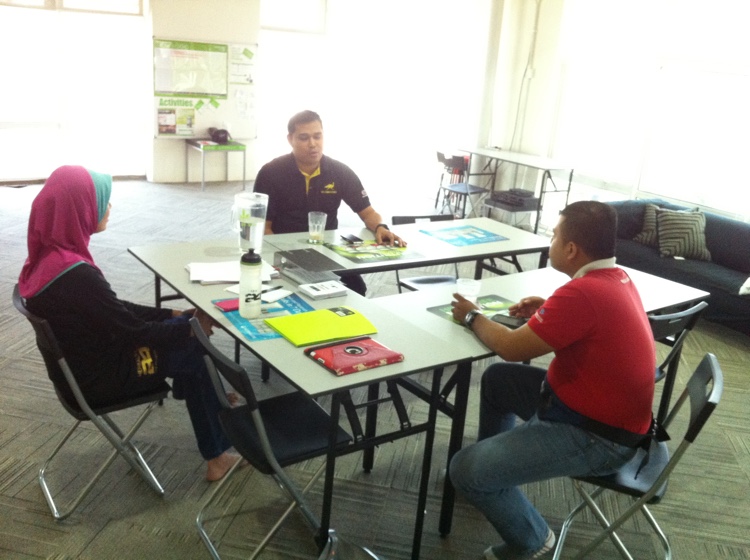 Meanwhile, Mohammad who just signed up for 10 days Nutrition Club Program (NCP) last month manage to visit GoFitWith.Me once a while when his working time is permitted. He's working as IT support engineer in Cyberjaya and his working hour was in shift schedule. In total, he visited 4 times. In order for him to get his fitness goal, he took "take home" program. Within a month, he lost 1 kg. Great achievement Mohammad!
We're looking forward to help more people to be healthier and happy …
Get fit, get healthier and more ibadah.