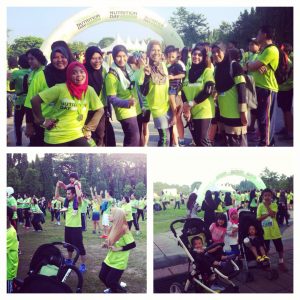 The day has arrived – the Herbalife Fun Run 2014 Kuala Lumpur. First time we are running for this run and we are bringing a group of friend, our neighbour and our family to run together.
Arrived so early in the morning but the children was very cooperative. They were warm up and have fun together.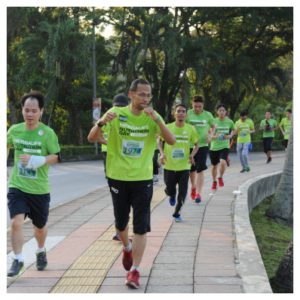 My favorite runner – Mr Khoff pose for camera. Run Khoff run.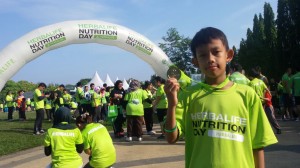 My Champion – Amer Hafiz with his medal. His first 5k run and more running waiting for him  in 2015.
We are looking forward for next year Herbalife Run. Being surrounded by all positive people and knowing we are heading to the same mission – Healthy Active Lifestyle is a great experience.
Join us next time. Whatsapp me 019 3270001 for more info of latest Healthy Active Lifestyle activities.