After the most fun ever month, the winner of the first batch Get Fit Challenge was unveiled. The prize giving ceremony was held cheerfully with party mood and "sport" attire theme. It was held in Get Fit Studio, SS2 Petaling Jaya. And the good news is everybody was the winner actually.

The host for the party was En Kamal & Mr Fay. En Kamal who dressed in Silat Gayong attire put on orange wig and briefed about the healthy nutrition.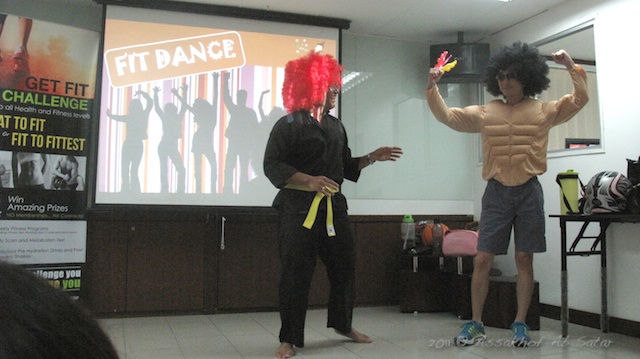 Whereas Mr Fay who put his muscular costume was really stole the show. His shared the benefit of quality healthy lifestyle with simple formula; 80% nutrition, 20% exercise.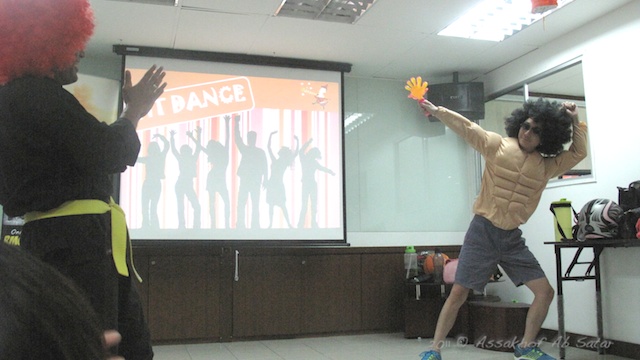 The winner for the most weight loss was Mr Siva. He loss 4.7kg in this challenge. He said, the secret was simple; he took Herbalife Nutritious Shake for breakfast and dinner. Which provide him with healthy nutrition and only gave him 150 calories per serving when he mix with low fat milk. For lunch, he took colourful food (healthy vegetables & sufficient protein) and less carbo.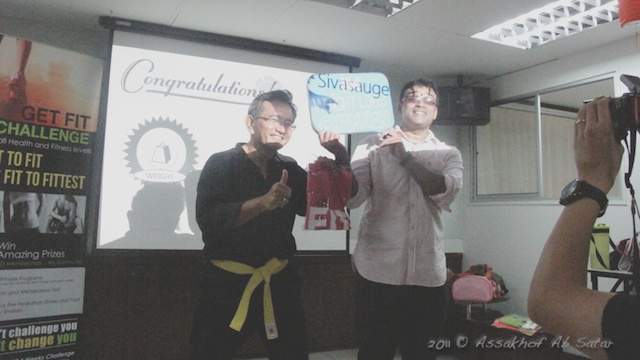 And the winner for 'the most fat buster' was Denean (sorry, I didn't have her picture). And the winner for the most muscle gain was Nic Ng. For Nic, he add up Herbalife Whey Protein in his shake to provide more protein after meal. He also took the protein before and after the workout.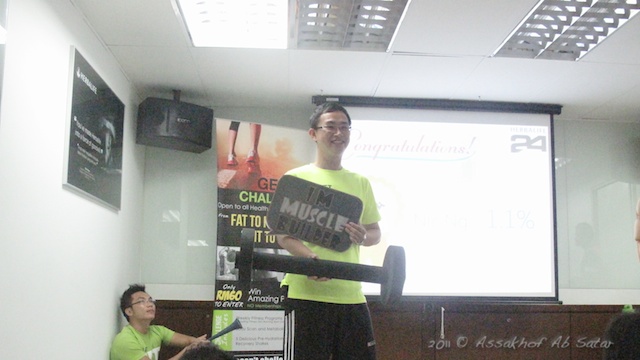 The winner for the category 'the most fittest challenger' was Rachel Ng. Her fitness improved tremendously within the challenge. Before this she can't do plank and push up, by the end of the challenge she was improving.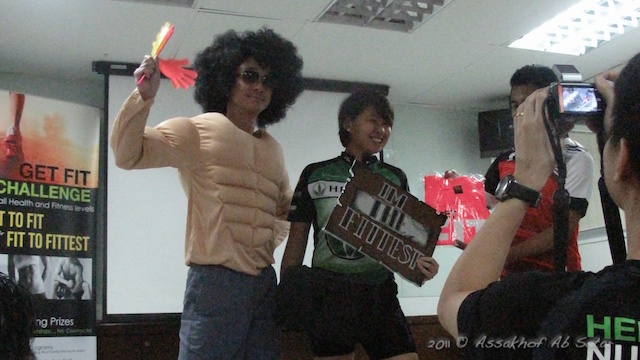 I brought along all my family to the ceremony, and everybody were really having fun.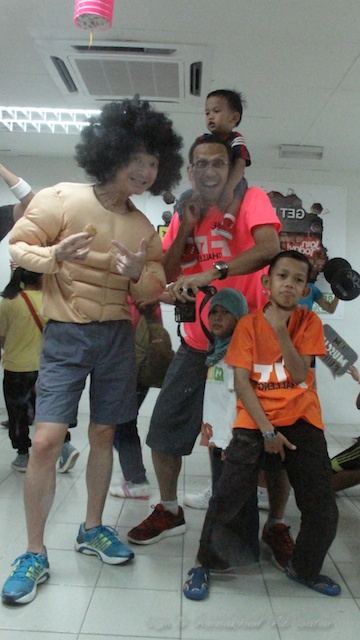 Fadillah will join the second batch of the competition this month, which will start on 13th September. Go go Fadillah!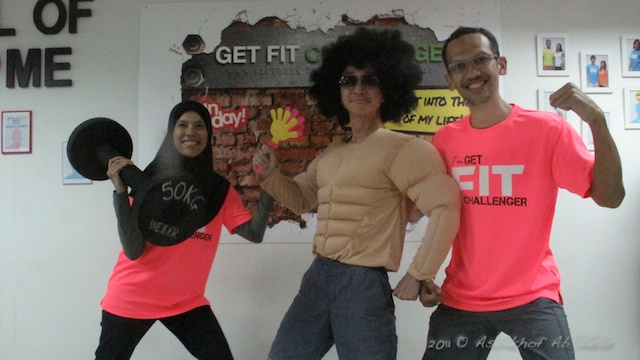 Stay Fit, Stay Healthy, More Ibadah
About Get Fit Challenge
It's the most hottest fitness challenge in town. It's conducted every month.
It's open for all fitness level and the main objective is to GET FIT:
From Fat to Fit
From Fit to Fittest
Weekly fitness programs line up for you:
Fitness Test
Running
Bootcamp
Outdoor activities (climbing, tracking, etc)
Also Body Scan & Metabolism Test …
5 Delicious Pre-Hydration Drink and Post Recovery Shake!
Get a change to win monthly price in the following category:
Muscle Gain
Fat Loss
Fittest
Loss Weight
Also stand a change to win Grand Price: iPad Mini!
Hurry, ENROL NOW!
Get the latest update in Get Fit Challenge Facebook Page
Error: Contact form not found.