Other than weekly training in Get Fit Studio, SS2, Petaling Jaya, the Get Fit Challenger participant were also brought out to do outdoor activities. It's exposed the participant to do exercise in a fun way. Everybody including the family member who join the session were so excited and their faces were full of smile.

A week before, the participant went to Ah Pek Hill. And this week, everybody burn their calories in Forest Research Institute of Malaysia (FRIM), located near Selayang.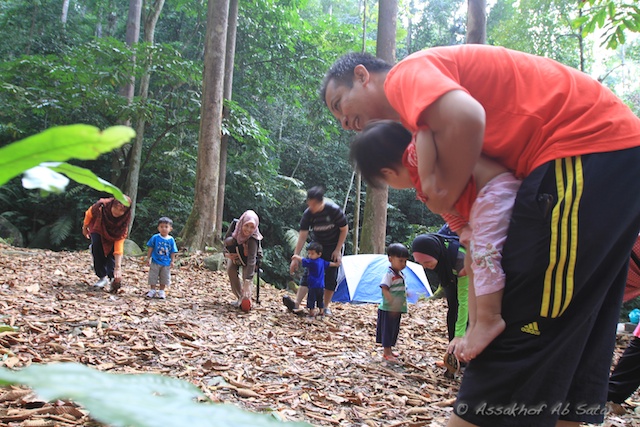 The exercise started with stretching and warm up lead by Miss Faezah. The kids also happily followed the routine.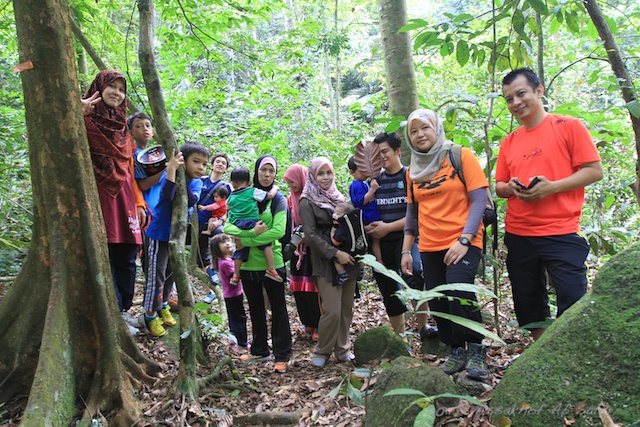 Then, everybody hiked to the forest. The good things in FRIM is the trail was so easy. Even the kids can safely follow the trail.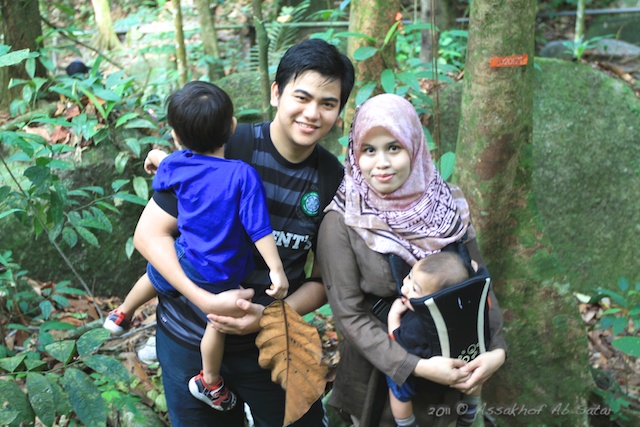 Dr Nas and his wife Amanda, who brought both of his kids burn the most calories. They have to carry them all the way deep in the jungle.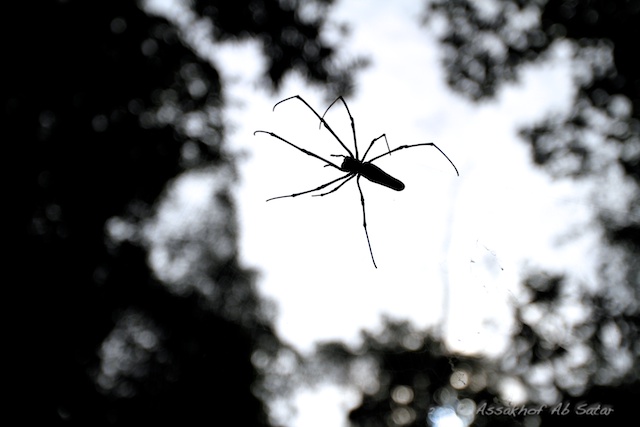 The bugs, spider and the forest insect sound so shooting and relaxing.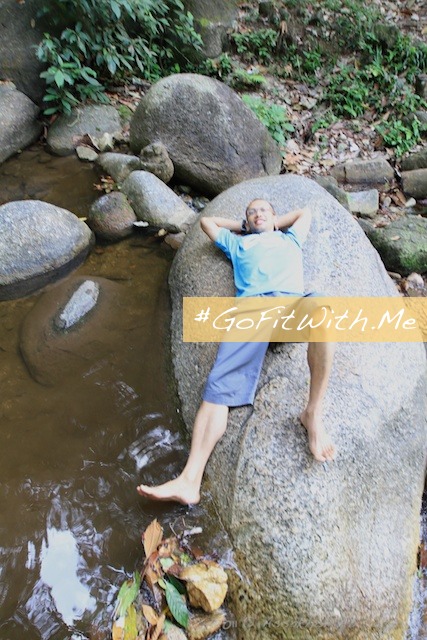 The sound of the stream also make us wanted to camp in this place.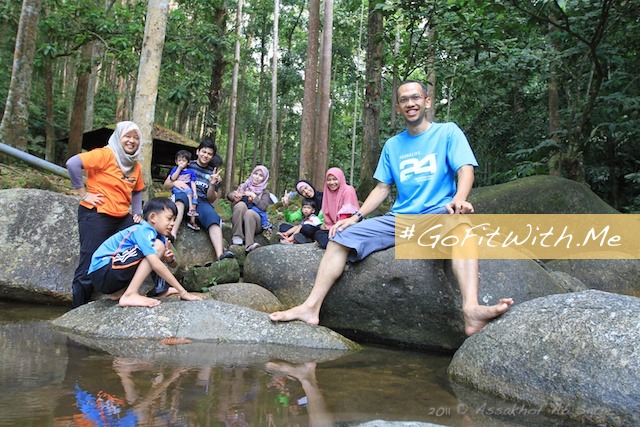 The kids were the most exited during the trip. Not only they can experience the jungle tracking, they also get wet in the cold river.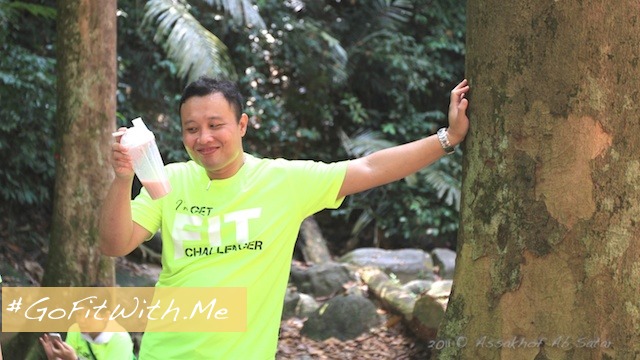 We kept hydrate with Herbalife Aloe and Teamix drink. And we had our healthy Herbalife Nutritious Shake as our post recovery workout.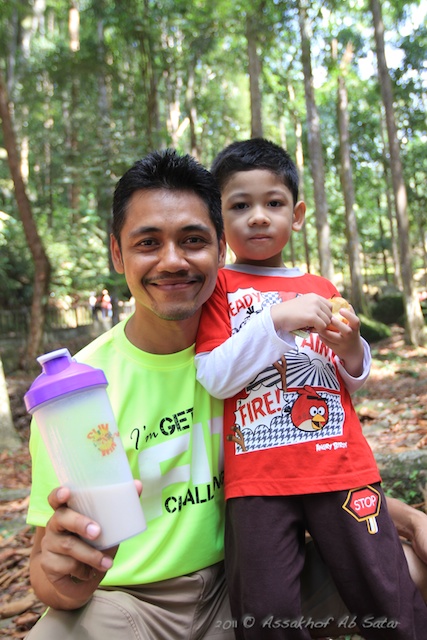 Azlie Kasim & his son .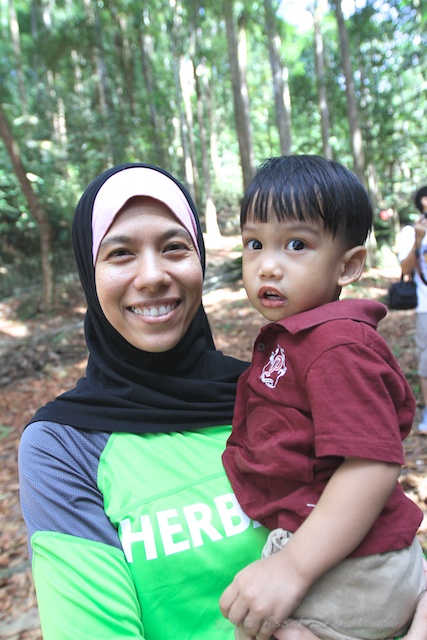 Fadillah & Hamzah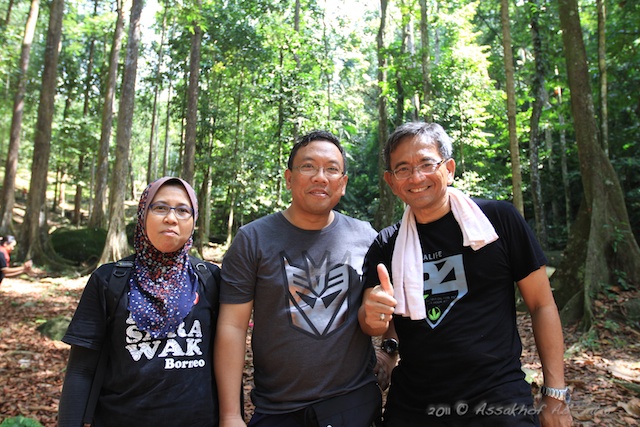 En Kamal, Zam & his wife.
Fuiiiw … We'll definitely come here again. So awesome!
Stay Fit, Stay Healthy, More Ibadah
About Get Fit Challenge
It's the most hottest fitness challenge in town. It's conducted every month.
It's open for all fitness level and the main objective is to GET FIT:
From Fat to Fit
From Fit to Fittest
Weekly fitness programs line up for you:
Fitness Test
Running
Bootcamp
Outdoor activities (climbing, tracking, etc)
Also Body Scan & Metabolism Test …
5 Delicious Pre-Hydration Drink and Post Recovery Shake!
Get a change to win monthly price in the following category:
Muscle Gain
Fat Loss
Fittest
Loss Weight
Also stand a change to win Grand Price: iPad Mini!
Hurry, ENROL NOW!
Get the latest update in Get Fit Challenge Facebook Page
Error: Contact form not found.