Align with our Mission to Build Healthier Nation, we're conducting a wellness talk for our community on last Sunday (27 November 2016). The response was overwhelming and the participant was not only from Seri Kembangan are, but also from Bangi, Shah Alam, Petaling Jaya, Ampang, Puchong & Putrajaya.
The program was part of wellness awareness campaign to adopt healthy active lifestyle within our community. As we know, most of the modern disease was due to our lifestyle, which lead to obesity or mulnutrition. And in overall, the obesity rate in the world was really shot up to the alarming level.
Trend
Vietnam and India have the lowest rates of obesity in Asia Pacific (1.7 % and 1.9 % respectively). Malaysia has the highest obesity prevalence at 14 % in the South East Asia region, with Thailand next in line (8.8 %). These figures fall far behind those in the Oceanic countries, with 26.8 % obesity rates in Australia and 28.3 % in New Zealand. The prevalence of obesity in these countries is similar to rates seen in the United Kingdom (26.9 %) and US (33 %) (see Figure 1).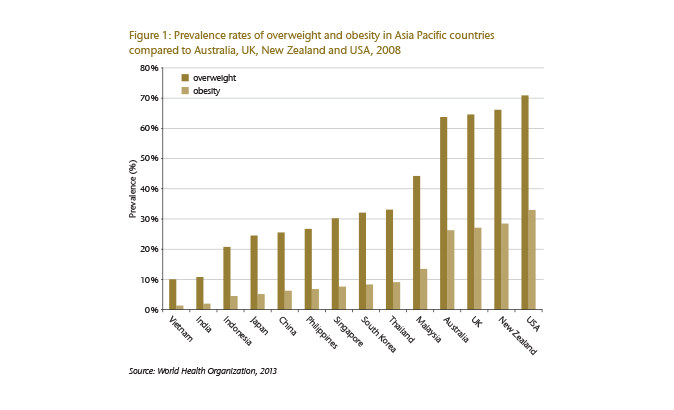 To make it easier to illustrate, below are the statistic that help us to visualise.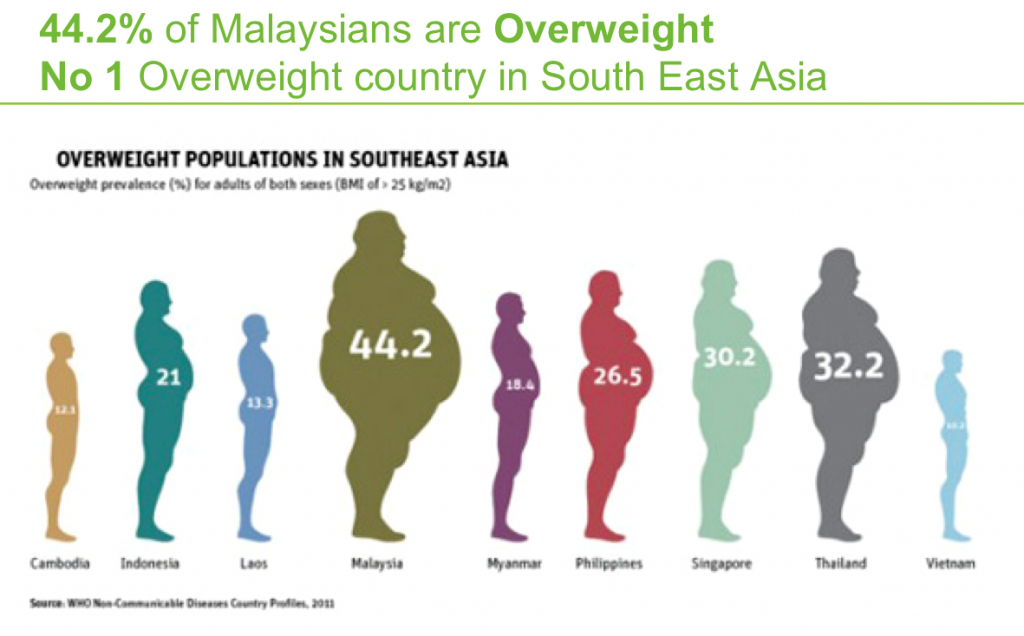 Surprisingly, Malaysia was the biggest among the rest of ASEAN countries!
Healthy Active Lifestyle
Our guest speaker was Mr Kenny Foong, who was 8 years in the wellness industry. As he explained about the alarming rate of obesity and it effect to our health, he also give a good analogy. "The statistic show that almost half of the people in our country is obese. It's like every 4 out of 10 people that you see will be obese. If you didn't see obese perspn after 4 people you meet, that mean, you either stay at home all the time or you don't have friend at all.".
The reason for this as pointed by Mr Kenny was the modern lifestyle that people really ignore to take action to keep their health. The quality and quantity of the food that they took and the environment that surrounded them was really unhealthy.
Healthy Meal
A balanced diet is not a crash diet, it is a way of eating all of the right nutrients that your body needs in order to be healthy. Everyone's bodies are different and often individuals require a different amount and type of nutrients. This can depend on age, gender, illness and the rate at which your body works.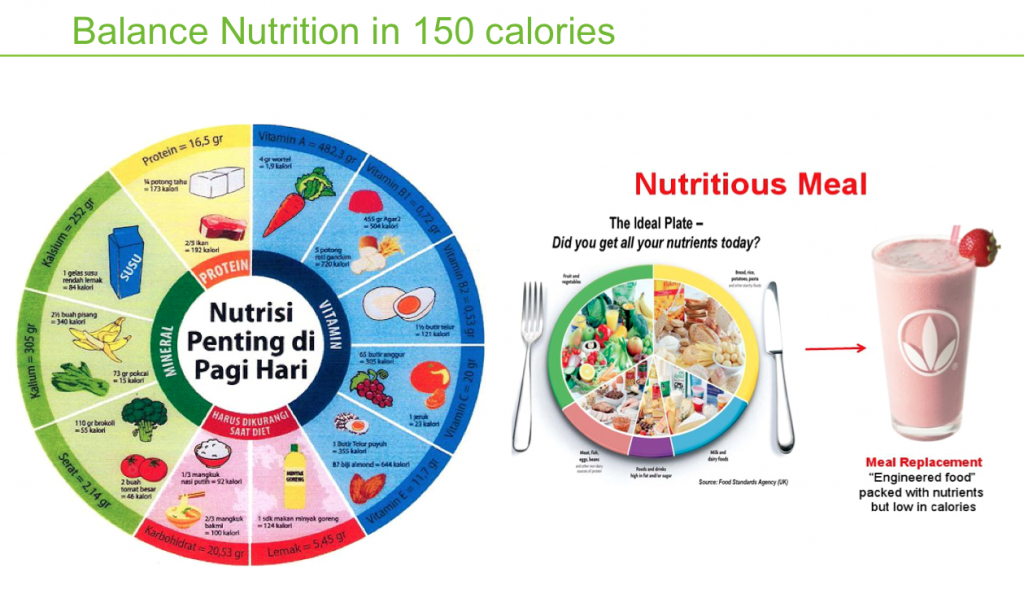 If you're serious to get healthier and want to learn more about healthy active lifestyle, the best is to contact us and we'll give you the right consultancy base on your body composition, age and condition. To loss weight or gain weight, contact Coach Fadillah:
+6019 308 8720
+6019 308 8720
+6019 308 8720
+6019 308 8720
+6019 308 8720

Contact Coach Fadillah NOW!

Wellness Talk at GoFitWith.Me
Among of the picture that captured during the event:


And the action tram that volunteer to help this program into reality:




Thank You, Thank You, Thank You.

Go Fit, Go Healthier, More Deeds