The winner of 21 Days Challenge (Season 6) was announced during the Wellness Talk held on the weekend. This challenge was among the most successful event that help a lot of people to get achieve their goal within 21 days. Some want to gain weight and most of them want to loss weight.
It may seem like an obvious or perhaps daunting step, but we have found that the people who are most successful at losing weight are those that have a strong, clear purpose for wanting to make a change. That mean, people who are high determination and motivated. And this challenge keep their momentum and the group members were really help to boost the motivation.
Overall
Only three prizes given for the overall winner.

Third Place Winner – Azlina
Second Place Winner – Alyaa
First Place Winner


Jeniffer was the previous 21 Days Challenge winner. Congratulation!

Category Winner
We have three categories and the winner for this season are:

Weight Loss Category Winner – Ain
Fat Loss Category Winner – Azlina
Gain Muscle Category Winner – Aida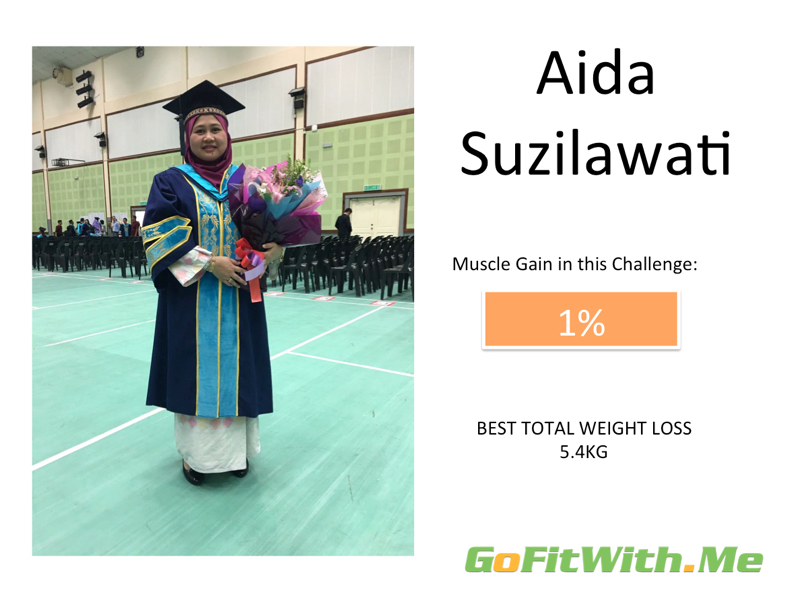 Congratulation to all the winner. Till next challenge.

Go Fit, Go Healthier, More Deeds