Hiking & Bootcamp At Kota Damansara Community Forest Reserve
The day in Klang Valley was started with heavy rain. Unfortunate, the weather didn't dampen the will of more than 50 peoples who choose a healthy lifestyle while embracing nature. As early as 7.30am, the participant were start gathered in the entrance of Kota Damansara Community Forest Reserver (KDCFR). The fresh air, mist after rain and the green of the forest really clear our mind.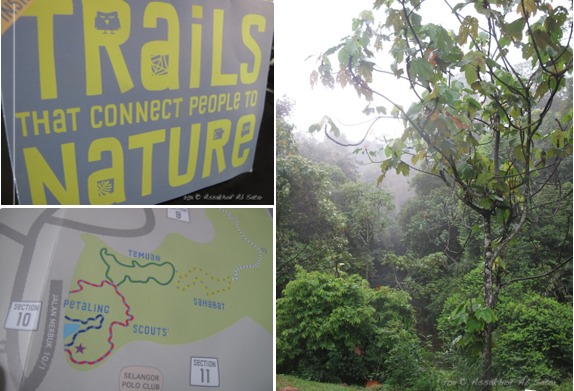 Hiking Preparation
The programme objective is to promote healthy and active lifestyle among the community. Hiking & Bootcamp was conducted here in KSCFR because of the strategic location for those who stay in Klang Valley to join. And it's started with a stretching lead by En Kamal. We're divided into 4 groups.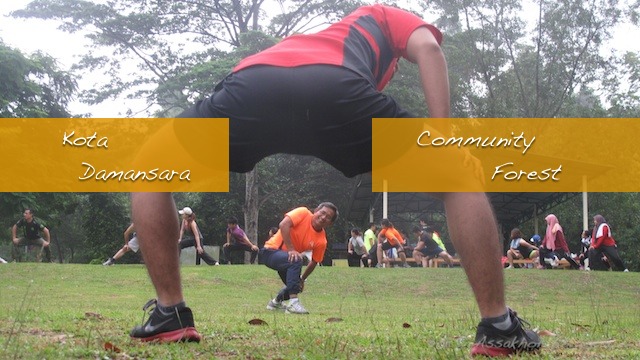 I can see in everybody's face, they were really excited to start hiking.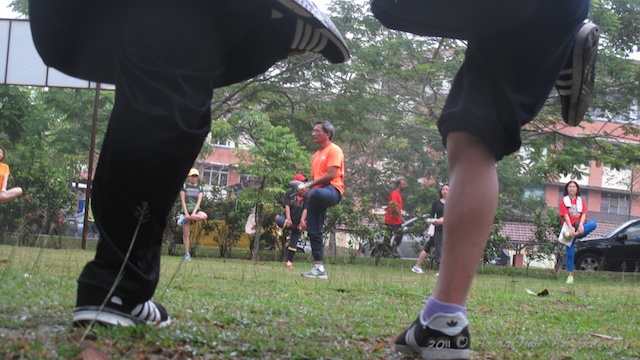 Hiking is a fun activity but the most important is safety. Among the checklist that you need to do is; proper hiking shoe. A normal jogging shoe is quite ok as long as it has a good grip.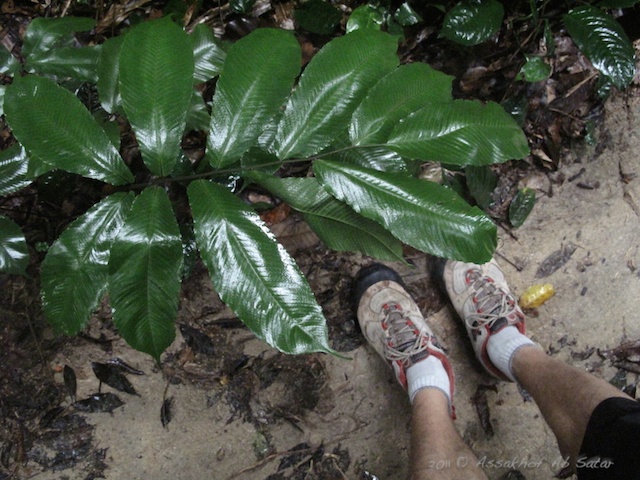 And today, the trail was really wet. Extra precautions was giving earlier by the group leader.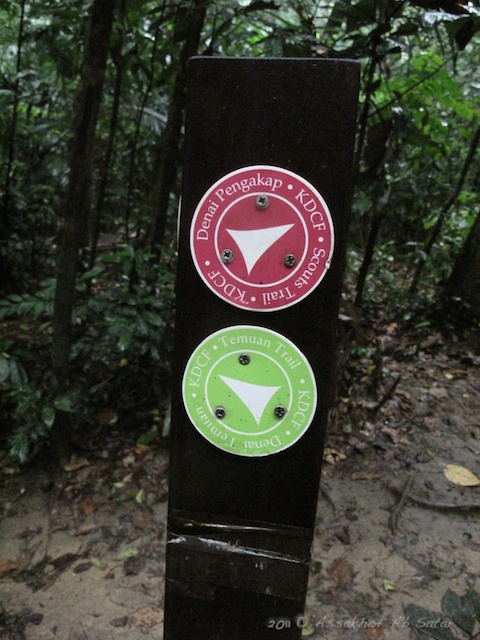 Scott's Trail
We were following the Scouts Trail this time, and it's about 2km. While additional 2km can be gained by following Temuan Trail. If you're really fit and ready for another 2km trail, there are Sahabat Trail stacked on top of Temuan Trail.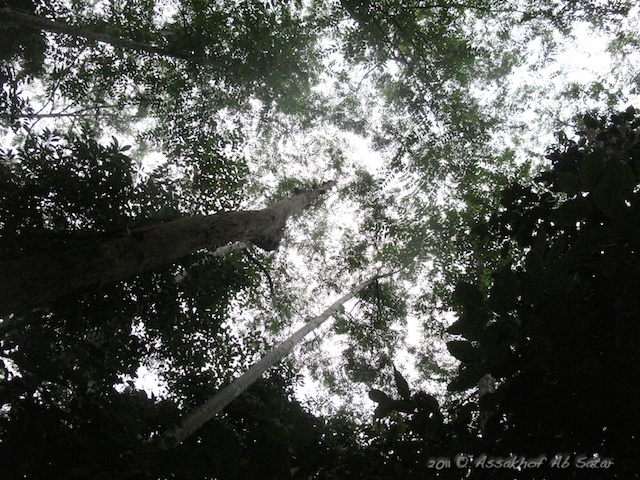 When you're hiking, don't only look down, look up. When you see this, you'll forget the tiredness, it just serendipity …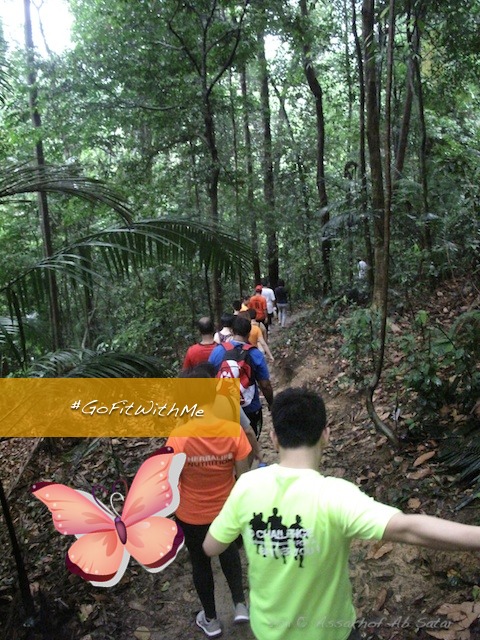 We started move slowly down the hill because the trail was really slippery. Everybody was really careful.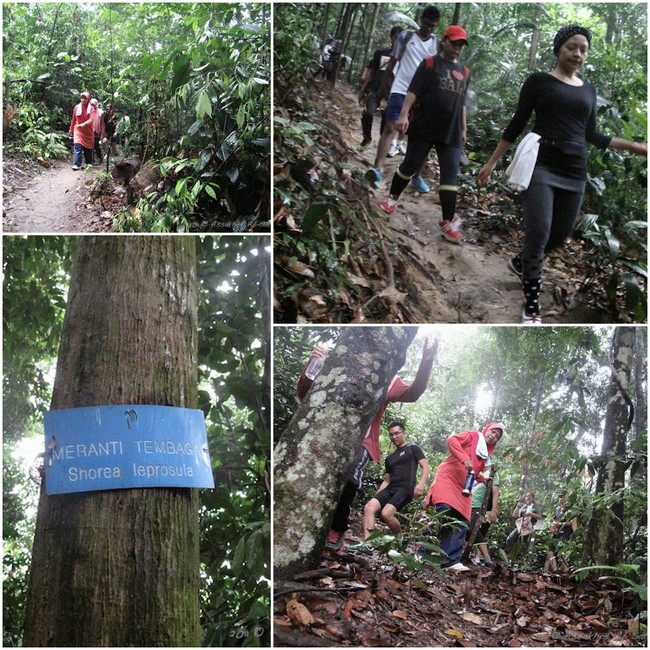 When you did this with a group of positive people, you'll enjoy the moment.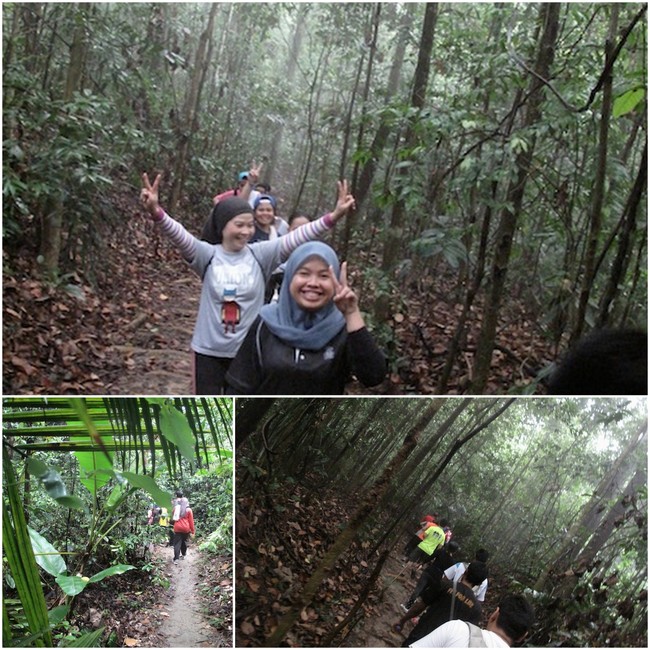 The Scouts' Trail ended with the most serene view of all, a gazebo next to the pond. So calm and rejuvenate …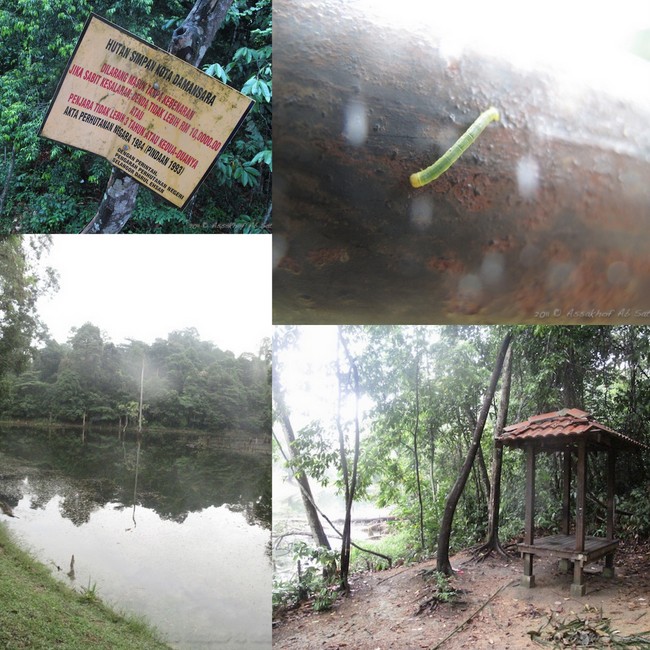 Bootcamp
After we reached back at the field in front of the trail entry, we had our water break. With just RM10 for each participant, we received goody bag with nutritious teamix to keep us hydrate and a protein bar. Apparently loosing just 1% of body fluid can decrease performance by 10%. So, fluid is really important. The bootcamp was really great! But the most important is, we do it to get fit, to get healthier and it's all about FUN, FUN, FUN!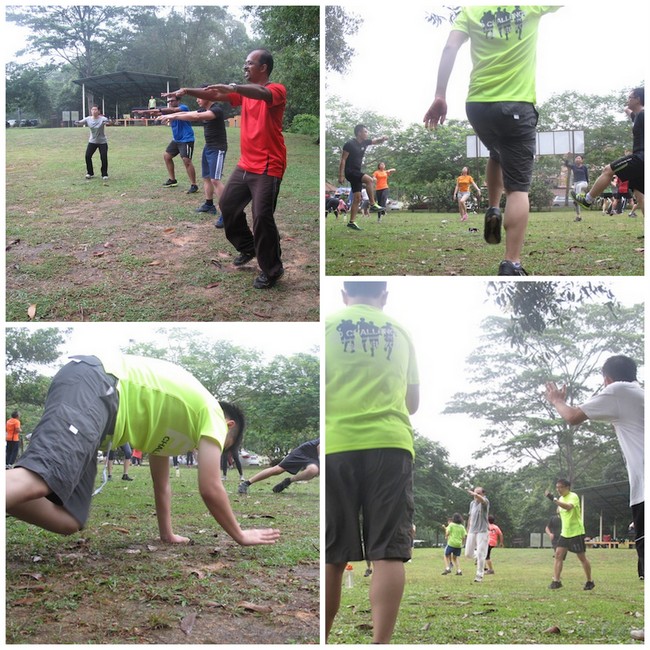 For the group photo, you can see how the crowd is growing. Everybody keep high spirit to get healthier together.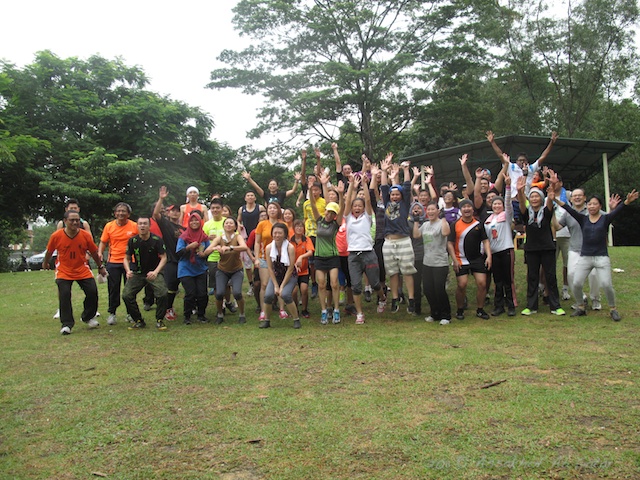 Coach Azli also brought a few new friend to the group. Everybody should shout, GO GO GO FIT WITH ME!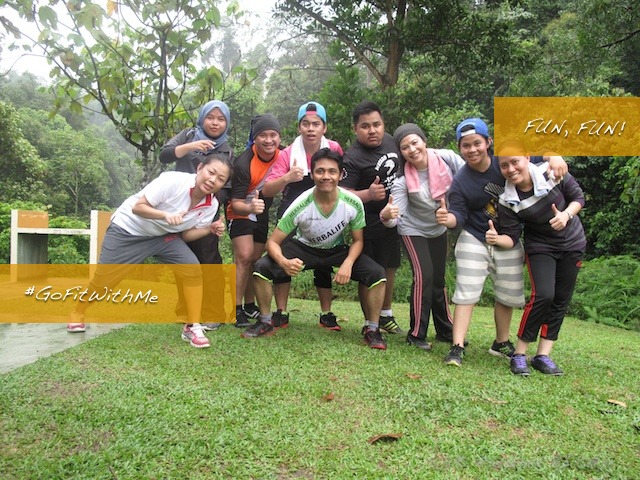 And last pic is with Super Coach Kenny …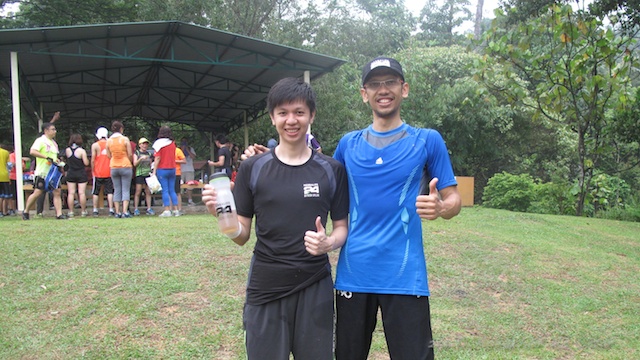 Get fit, Get healthier, More Ibadah.
#GetFitWithMe #FitMalaysia