Part of our small contribution to build a healthier nation, we proudly invite you to attend a healthy cooking class on this coming Merdeka Day (31st August 2016), 10am-12noon.
🇲🇾🇲🇾🇲🇾🇲🇾🇲🇾🇲🇾🇲🇾
.
✅ It's FREE and it'll be conducted by our community for community.
.
❤ If you like to share your healthy cooking tips/demo during the session, kindly contact us and we'll try to accommodate a slot for you.
.
👫 You can bring your kids and we'll schedule a Zumba for kids during the session so you'll be able to focus on the class.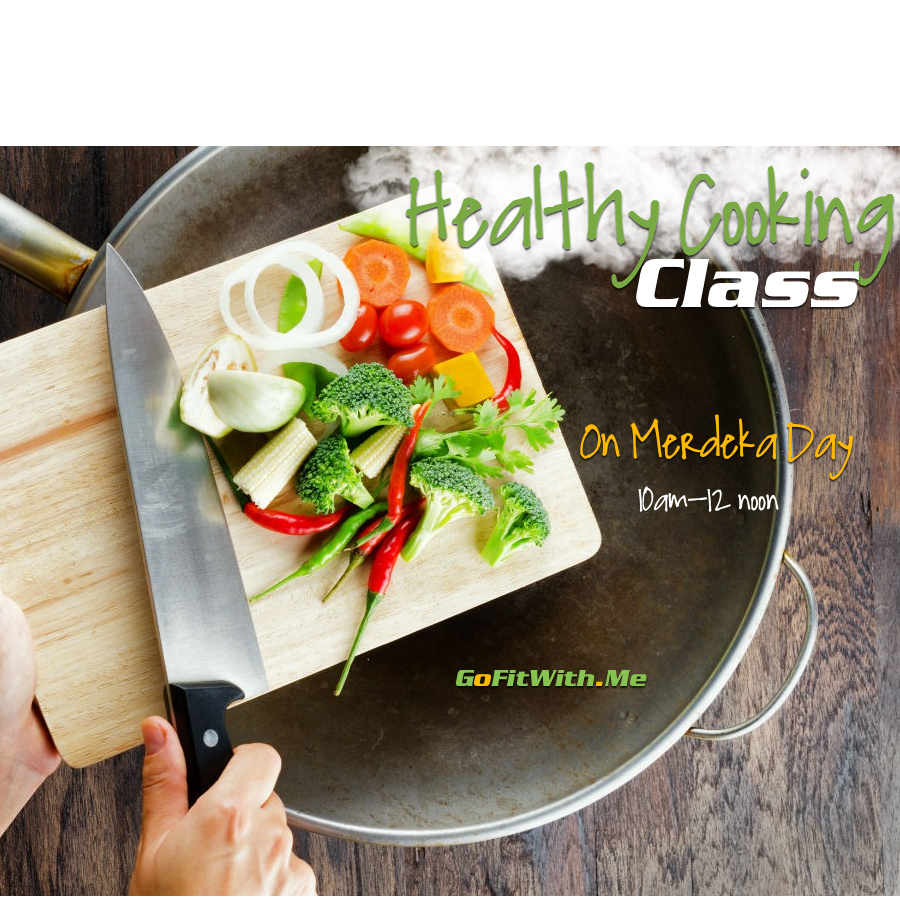 What You'll Learn
The idea is to gain knowledge on how to prepare a healthy food without taking so much time. It should be simple and easy. And of course, must be healthy. Some of the idea that we have (please note, it's subject to change due to the pending confirmation of the volunteer).
a range of  popular salads with tasty but low calorie dressings
a vierities of wraps
a low GI ideal breakfast
oil free, low fat cooking method
a simple snack on the go
desserts that will taste wonderful but leave you feeling happy and guilt-free
If you have an idea or would like to contribute, please contact us and don't forget to fill up the RSVP form below.
Registration
Please register your particular as RSVP for the Healthy Cooking Class on Merdeka Day
Error: Contact form not found.
Go Fit, Go Healthier, More Deeds